FOR IMMEDIATE RELEASE
J. Benton Construction Continues To Prioritize Safety in the Virgin Islands
###
ST. CROIX, U.S. Virgin Islands – May 11, 2023 – J. Benton Construction, LLC, a U.S. Virgin Islands construction leader, successfully participated in the 10th Annual National Construction Safety Week from May 1-5, 2023. Dedicated to creating a safety culture among all staff, J. Benton Construction superintendents on St. Croix, St. Thomas, and St. John implemented daily worksite Toolbox Talks following the national curriculum set by the Construction Industry Safety Initiative (CISI)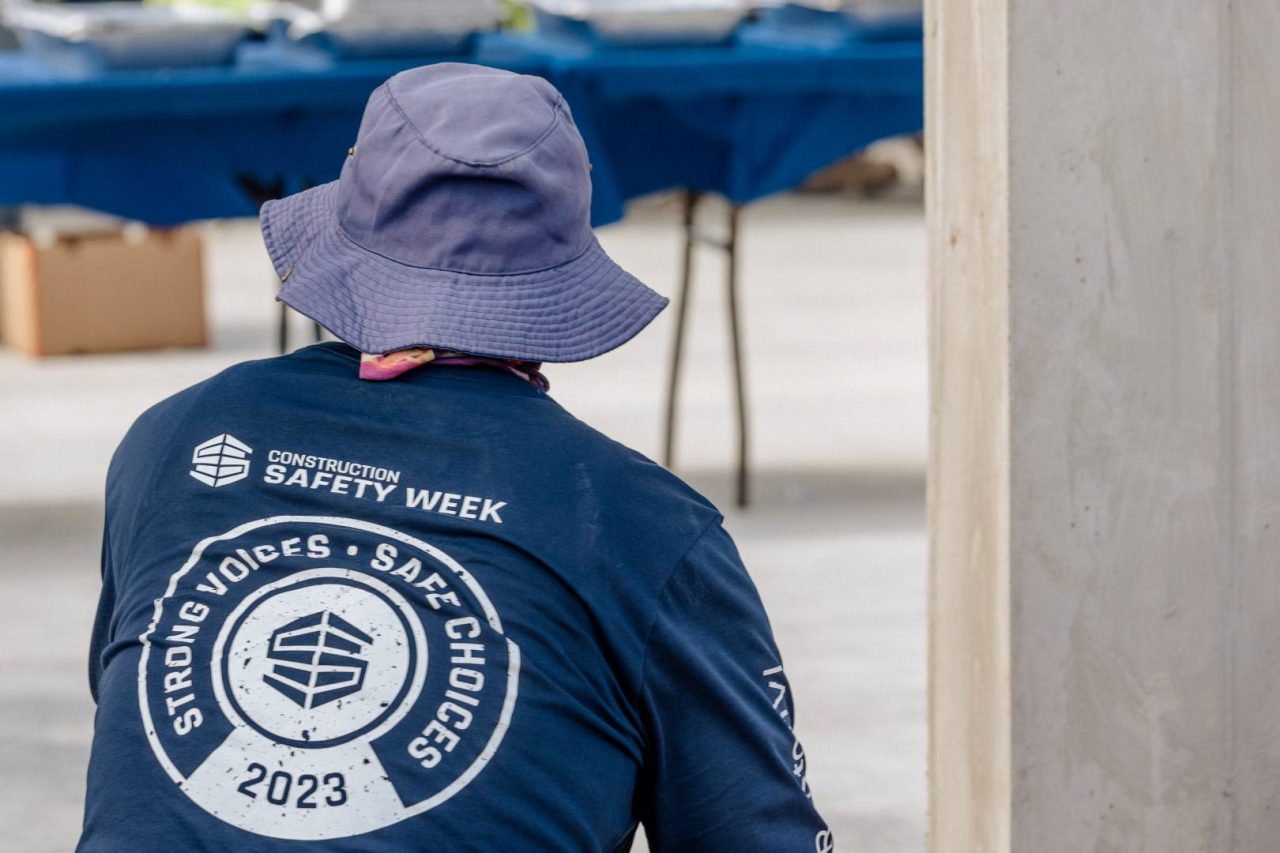 This year's theme was "Strong Voices, Safe Choices." With a focus on building strong teams who work safely together and recognizing that not all hazards are obvious or easy to identify, even to those who see and face them daily. Craft professionals, management, customers, design professionals, and trade partners are obligated to recognize when something isn't right, to pause, assess, and take charge as a team to stop these hidden dangers before they put us in harm's way.  Everyone can own and act on safety when there's trust, respect, and communication.. That's how to break the patterns that lead to accidents and injuries, strengthen our connections, and create more opportunities to improve our safety culture.
Participating in the annual training week demonstrates the company's unwavering dedication to enhancing the team's safety consciousness at both the individual and team levels. Safety is not merely a rule; it's a value and belief that should be shared among all.
"If production and safety are truly equal and not separate, then embracing safety as an idea, mindset, and attitude whereby all employees have a voice that empowers them 'to see something-say something' then you have the key ingredients in developing a Safety Culture! " says Bill Hamilton, Environmental Health and Safety Manager with J. Benton Construction.

Even more exciting is that everyone had fantastic questions and engaged in meaningful discussions, which shows just how dedicated the team is to creating a safe work environment. The enthusiasm and willingness to learn about safety practices are a testament to J. Benton's commitment to ensuring the well-being of all employees.
Following a week of morning "Tool Box Talks" J. Benton treated their team and subcontractors to two Safety Stand-Down lunch meetings; one at the J. Benton Warehouse on St. Thomas and the other at the Lutheran Social Services Early Head Start School job site on St. Croix. Staff participated in safety lessons and demonstrations in collaboration with Hilti Tools, enjoyed a catered lunch, received Safety Week 2023 shirts, and some lucky ones won great raffle prizes.
Nationally, Construction Safety Week corresponds with the U.S. Department of Labor's Occupational Safety and Health Administration (OSHA) National Safety Stand-Down. OSHA's training focus is on preventing and eliminating falls on job sites—the leading cause of fatalities in the construction industry. J. Benton held their own Safety Stand-Downs where all job site teams paused work to reinforce and review J. Benton's safety policies, goals, and expectations.
As a Caribbean based General Contractor, J. Benton Construction specializes in all phases of construction projects, including design/build and construction manager for hospitality, commercial, industrial, civil, industrial, institutional, and disaster recovery projects. J. Benton takes pride in their responsibility to ensure workplace safety on all of their projects, to their family of employees, and to the community of the Virgin Islands which they serve.
J. Benton could not be prouder of their team and their efforts to make this year's Construction Safety Week a success and will continue to prioritize safety, both on and off the job site.
About J. Benton Construction LLC
Founded in 2006, J. Benton Construction is recognized as a leading builder in the Caribbean by delivering services that consistently exceed expectations. J. Benton Construction provides commercial, industrial, institutional, and civil construction with professionalism, commitment, impeccable planning, high-level execution, teamwork, and a hospitable company culture that clients have learned to appreciate. To learn more about J. Benton Construction and its services, visit their website at www.jbcvi.com.
###

Media Contact
Anna Holley, Marketing Manager
aholley@jbcvi.com
Cell: 340-277-6093
Office: 340-718-7222 x 105